Are you struggling with back taxes and related tax penalties? Do you need professional help negotiating a tax settlement so you can pay what you owe or reduce your tax debt? Are you seeking IRS audit representation or federal tax court representation? Tax Resolution Des Moines holds the answers to these and other tax problems. We're a full-service tax help firm that gives individual and business taxpayers throughout the greater Des Moines area access to IRS tax relief. Our staff consists of tax lawyers, enrolled agents, and other experts in the field who have the knowledge and skill you want on your side when dealing with the IRS. When you call to discuss your tax troubles, we'll connect you with the best person on our team to start making things right. Ready to book your initial consultation with us? Call Tax Resolution Des Moines today!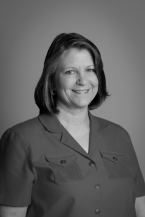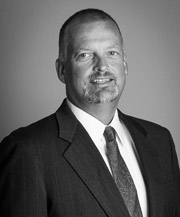 Our comprehensive roster of tax resolution services includes:
Back tax filing
Tax penalty abatement
Tax settlement negotiation
IRS audit representation
Tax court representation
Business tax help
Payroll tax resolution
And more!
From helping you prepare for and get through an IRS audit to speaking to the tax authorities about why a certain tax penalty is causing you financial hardship, we've got you covered. We always aim for the best possible outcome for our clients, whether that means securing complete IRS debt forgiveness, partial tax debt reduction, or a taxes settlement that minimizes the fallout you face. Tax Resolution Des Moines is committed to improving our clients' financial situations, whatever form that takes.
40 Years of Tax Help Experience
Our staff has a combined 40 years of experience in tax resolution services. How does that translate to our day-to-day work? Not only are we intimately familiar with the relevant tax codes, we're also skilled negotiators, able to call upon tactics that have worked for clients in the past in order to get results in your case. Our experience helps us provide some of the best tax assistance available in Des Moines and the surrounding region.
Licensed & Insured IRS Tax Relief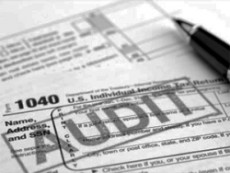 On top of our four decades of experience, Tax Resolution Des Moines is proud to be a fully licensed and insured tax relief company. Whether you come to us for tax resolution, tax court representation, or other services, you can breathe easy knowing you're in capable hands. Our affiliations with the American Society of Tax Problem Solvers, the National Association of Tax Professionals, and the National Association of Enrolled Agents also reflect our dedication to helping our clients solve their tough tax problems.
Emergency Tax Relief Services
Do you need tax assistance as soon as possible? Tax Resolution Des Moines can help. Whether you're facing a fast-approaching IRS audit date or you're about to get hit with harsh tax penalties if you miss an upcoming payment deadline, we can step in and provide swift and effective service. When you come to us for emergency help, our tax resolution specialists will work tirelessly on your behalf.
Contact us via phone or e-mail today to book your appointment with a tax attorney or other member of the Tax Resolution Des Moines team! We'll be happy to give you a free cost estimate for the tax relief services you're seeking. We want to be your best and only choice for tax resolution in Des Moines, and we're standing by to get started on your case.